Pocca is a Shanghai-based studio, focuses on design, strategy, and research, founded in 2020. As a "Playground of Conceptive and Cheerful Actions", we work with different time zones from our Shanghai office and help design-conscious commissioners transform chaotic surroundings into clear and lasting episodes through a "Conceptualize – Research – Edit – Integrate – Devise" approach. Occasionally, we conduct studio-driven research and projects, focusing on visual aesthetics and culture in a cross-cultural context.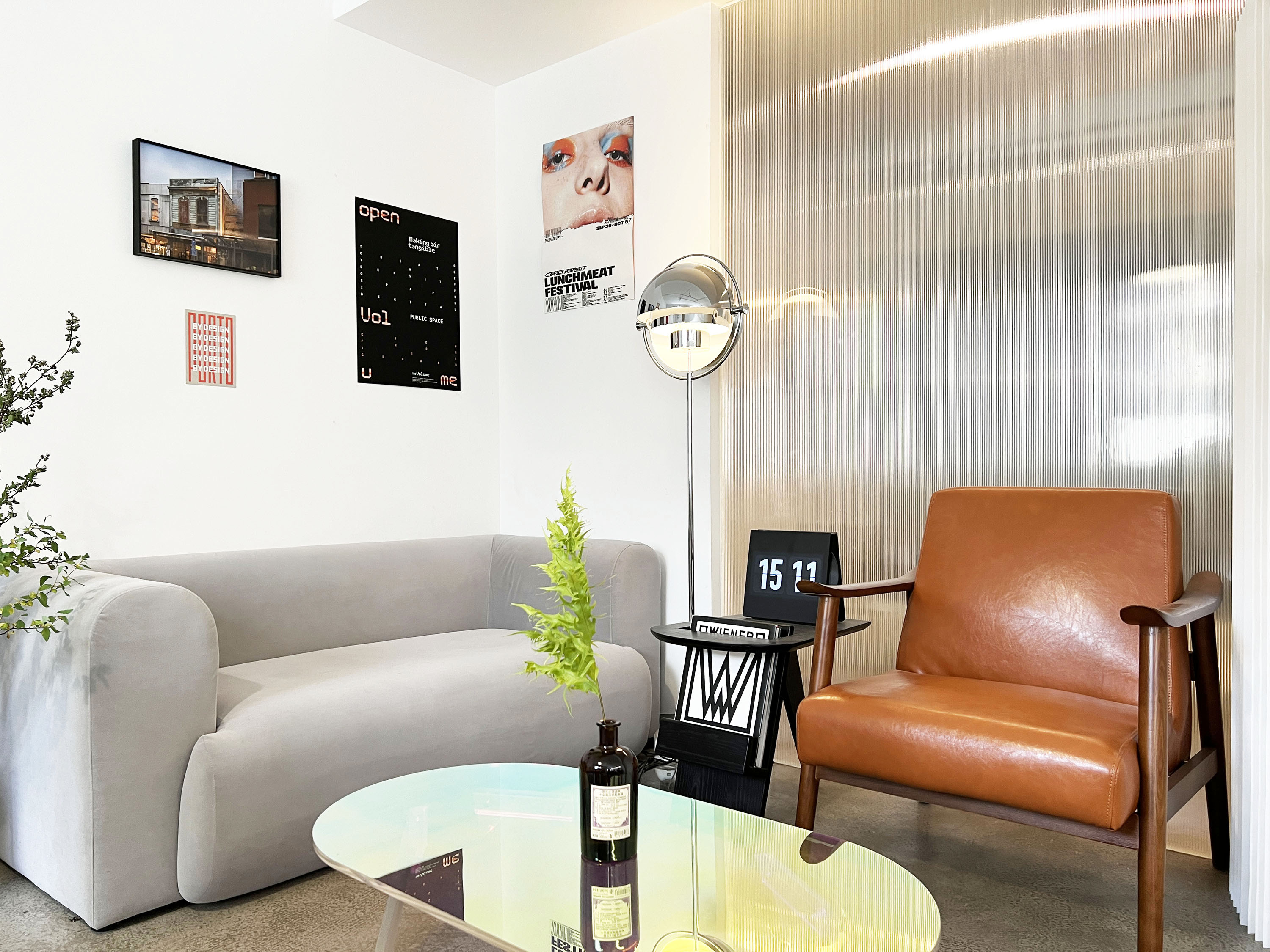 ---
CONTACT
WeChat
Pocca
INSTAGRAM
pocca.design
EMAIL
hello@pocca.design

ADDRESS
306, Anken Australia House, 80 Pingwu Road, Changning, Shanghai
---
PRACTICE
– Business Strategy Analysis
– Business Innovation and Transformation Insight
– Product Strength Insight
– Product Strategy Analysis
– User & Consumer Research
– Brand Positioning Analysis
– Brand Strategy Research
– Brand Concept Direction
– Content Strategy Research
– Employee Brand Strategy
– Brand Growth Management

– Visual Identity System Design
– Poster Design
– Promotional Visual Identity for Events
– Bilingual Typography & Type Design
– Art Direction
– Packaging Design
– Environmental Graphics
– Editorial & Book Design
– Digital Platform Visual Design
– Motion Graphics
– Curating & Exhibition Design
---
PRESS & MEDIA
– Exclusive interview / Art Growth by ArtJanus / 2023
– Featured / Eye Magazine / 2023
– Exclusive interview / The Brand Identity (T-BI) / 2022
– Featured / World Brand Design Society / 2022
– Featured/ PRINT Magazine / 2021
– Exclusive interview / Arphic Type Design Dialogue / 2021
– Interview / HiiiBrand Award / 2021
– Exclusive interview / Design360° – 47° / 2021
– EAT & GO 2, Publisher: Sandu, China
– Bi-Scriptual Typography and Graphic Design with Multiple Script Systerms, Publisher: Niggli, Switzerland
– EKOO 300—China Creative & Design Power, Publisher: CITIC Press
– Los Logos 8, Publisher: Gestalten, Germany
– Hanzi Hanja Kanji, Publisher: Victionary, Hong Kong
---
ACTIVITIES
2023
– Exhibitied in UNFOLD 2023 Shanghai Art Book Fair
– The 4th Roquette Innovation Forum, Speaker
– 2023 ADM Asia Design Management Forum, Brand Design Section, Panelist
– Visual Identity: Visual Strategy Lecture Series, Speaker and Critic, China Academy of Art
– Podcast interview with Beihai Police
---
2022
– Exhibited in Unseen Amsterdam Photography Fair
– Exhibited in Photobook Festival New Zealand

---
2021
– Featured in 2021 Shanghai Design Invitation Exhibition Field Poster Exhibition
– Exhibited in UNFOLD 2021 Shanghai Art Book Fair
– Sean Hogan: 30 Works 2014–2020, Curating and Publishing
– Short Sentence Episode 03 Distance x Design, Guest Speaker
– FASHION ZOO Everyday Now Everyday Future, Guest Artist
– FASHION ZOO 50x50 NEW BORN, Guest Artist

---

2020
– Exhibited in UNFOLD 2020 Shanghai Art Book Fair
– Catherine Griffiths: SOLO IN [ ] SPACE – A Documentation, Curating, Editing, Design, and Publishing


---

2019
– Red Dots Award Shanghai Exhibition, Guest Speaker
– Catherine Griffiths: SOLO IN [ ] SPACE, Curating, Producing, and Design
– Energizing the Future EXPO 2017 Astana Exhibition, Guest Speaker
– Featured in Energizing the Future EXPO 2017 Astana Exhibition
– Featured in The 3rd China Design Exhibition
---
COMMISSIONERS
– Norman Walsh
– Stepper Custom-Made
– Blu Mali
– Sounder Wang
– UE
– Bixdo
– DULi
– WONDER>FIT
– Sunniside
– Cohost
– Shui On XINTIANDI
– Dream Center West Bund
– Gree Real Estate
– Meta Media
– Fangda Partners
– CITIC Bank
– MagValley

– Intalight
– Roquette
– Neurophth
– GAISHI
– Fang'Guang
– Joyland Spirits
– THE SPACE
– Design Society
– XIMEI ART
– Pilar Corrias
– Shanghai Institute of Visual Art
---
PRINCIPALS
Duan Zhihua (Founding Partner / Design Principal)

Duan holds an MDes in Design from Monash University Art Design & Architecture, and received the Certificate of Artist Book Training from RMIT University and Certificate of Editorial Design from Porto Design Summer School 2017. He has 10 years of design practice experience involving in various industries and topics with different time zones.

His works have been exhibited in Shanghai, Beijing, New York, Tokyo, Seoul, Berlin, Melbroune, Vilnius, Moscow, Porto and featured in professional publications from globally renowned art publishers such as Gestalten, Niggli, Victionary, Sandu, and magazines such as Eye, and Print. He has been also exclusively interviewed by Design360°, The–Brand Identity, Arphic Type Design Dialogue, and Hiiibrand Award. He was invited as one of the guest speakers at the Red Dot Design Award Exhibition in Shanghai, Energizing the Future EXPO 2017 Astana Exhibition, UNFOLD 2021 Shanghai Art Book Fair, and was nominated for the 2021 Australia China Alumni Award for Arts & Creative Industries.


Zhang Jiacheng (Founding Partner / Strategy Principal)

Prior to co-founded Pocca, Jiacheng once worked as a Strategy Researcher and Project Manager in a well-known interdisciplinary design agency in Shanghai, as a Brand Director in a smart hardware company, as a Brand Strategy Director in a local 4A agency, and provided strategic research and brand architecture for Chinese and Western brands. He is also a licensed professional psychological counselor.

He has 10 years of practical experience in the consulting field of strategy research and positioning for different types of companies and brands, including the revitalization of existing brands and the construction of 'brand 0-1' for start-ups. He focuses on integrating thinking on business models, market research, and user and consumer research into brand architectrue, providing both forward-looking and market-oriented insights for the commercial practice of design.

---
TEAM
Our team members not only have practical experience in China, but also have international study and work backgrounds from Canada, the United Kingdom, Switzerland, and Australia. These diverse backgrounds of our people have shaped a practical basis for the studio to have both an international perspective and an understanding of the Chinese context.