Pocca is a Shanghai-based design studio founded in 2020. We have both local practice in China and internationally collaboration. As a "Playground of Conceptive and Cheerful Actions", we help design-conscious commissioners transform chaotic surroundings into clear and lasting episodes through a "Concept – Research – Edit – Integrate – Devise" approach. Occasionally, we conduct studio-driven research and projects, focusing on visual aesthetics and culture in a cross-cultural context.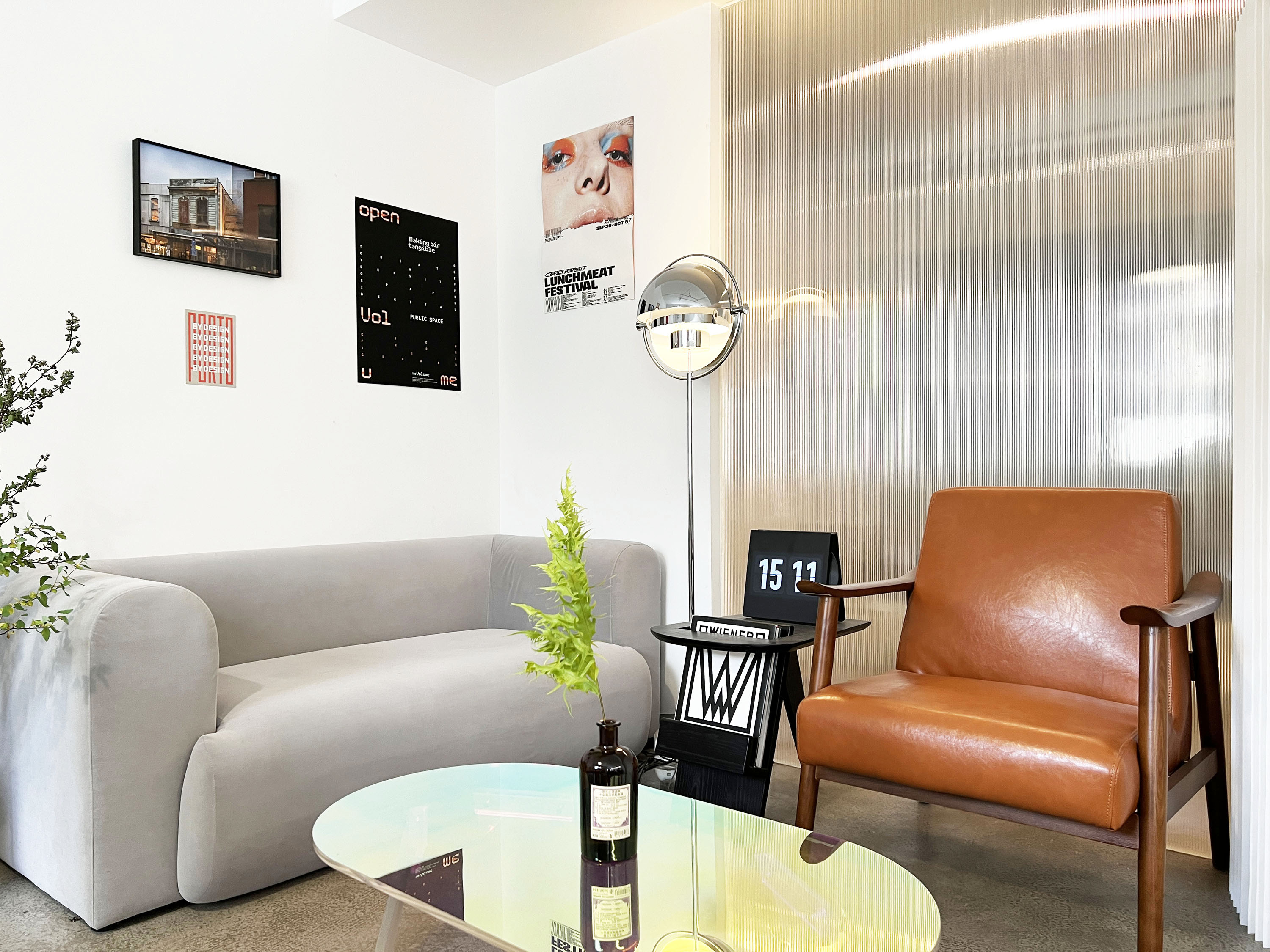 ---
CONTACT
WeChat
Pocca
INSTAGRAM
pocca.design
EMAIL
hello@pocca.design

ADDRESS
306, Anken Australia House, 80 Pingwu Road, Changning, Shanghai
---
PRACTICE
– Analysis for Brand Positioning
– Research on Brand Strategy
– Research on Product Strategy
– Research on Users and Consumers
– Brand Concept Direction
– Brand Growth Management

– Visual Identity System Design
– Bilingual Typography & Type Design
– Art Direction
– Packaging Design
– Environmental Graphics
– Editorial & Book Design
– Digital Platform Visual Design
– Posters & Promotional Visual Design for Events
– Curating & Exhibition Design
---
PRESS
– EAT & GO 2, Publisher: Sandu, China
– Bi-Scriptual Typography and Graphic Design with Multiple Script Systerms, Publisher: Niggli, Switzerland
– EKOO 300—China Creative & Design Power, Publisher: CITIC Press
– Los Logos 8, Publisher: Gestalten, Germany
– Hanzi Hanja Kanji, Publisher: Victionary, Hong Kong
---
ACTIVITIES
2022
– Exclusive interview with The Brand Identity (T-BI)
– Featured in World Brand Design Society
– Exhibited in Unseen Amsterdam Photography Fair
– Exhibited in Photobook Festival New Zealand

---
2021
– Exclusive interview with Arphic Type
– Interview with HiiiBrand Award
– Featured in 2021 Shanghai Design Invitation Exhibition Field Poster Exhibition
– Short Sentence Episode 03 Distance x Design, Guest Speaker
– Exclusive interview with Design360°–47°
– FASHION ZOO Everyday Now Everyday Future, Guest Artist
– FASHION ZOO 50x50 NEW BORN, Guest Artist

---

2020
– Unfold Shanghai Art Book Fair

---

2019
– Red Dots Award Shanghai Exhibition, Guest Speaker
– Catherine Griffiths: SOLO IN [ ] SPACE, Curator, Producer, Design Team
– Energizing the Future EXPO 2017 Astana Exhibition, Guest Speaker
– Featured in Energizing the Future EXPO 2017 Astana Exhibition
– Featured in The 3rd China Design Exhibition
---
COMMISSIONERS
– Dream Center West Bund
– Norman Walsh (China)
– Stepper Custom-Made
– Shui On XINTIANDI
– Meta Media
– Fangda Partners
– CITIC Bank
– Gree Real Estate
– MagValley
– Neurophth
– GAISHI
– DULi
– Gooooout
– WONDER>FIT
– Sunniside
– SOUNDER WANG
– Joyland Spirits
– THE SPACE
– THE VOLUME
– Design Society
– XIMEI ART
– Pilar Corrias
– Shanghai Institute of Visual Art
---
PRINCIPALS
Duan Zhihua (Founding Partner / Design Principal)

Duan holds an MDes in Design from Monash University Art Design & Architecture, and received the Certificate of Artist Book Training from RMIT University and Certificate of Editorial Design from Porto Design Summer School 2017. He has exhibited his works internationally in Shanghai, Beijing, New York, Tokyo, Seoul, Berlin, Melbourne, Vilnius, Moscow, Shenzhen, and Porto. Part of the works have been featured in publications from Internationally renowned publishers Gestalten, Niggli, Victionary, and Sandu.


Zhang Jiacheng (Founding Partner / Strategy Principal)

Jiacheng is a former strategy director of a well-known brand consulting and design firm and a licensed professional psychological consultant. He has nearly a decade of experience in strategic research and positioning consulting for different types of companies and brands, including refresh for existing brands and "0-1 brand architecture" for start-ups. He specializes in integrating thinking about business models, market research, and brand positioning into branding practice, providing both forward-looking and market-oriented insights into the business practice of design.